10 DIY Garden Hacks for Garden Lovers
For those of you who have a backyard and some extra time at their side, here's an amazing list of 10 ideas on how to turn your garden into a paradise.
Source: Craftionary
DIY raised garden beds
Raised garden beds look simply stunning and the best things is that you can make them all by yourself. This is a bit of an undertaking, but with a little craftiness and patience, you'll make it. Here's a detailed instruction on how to do this.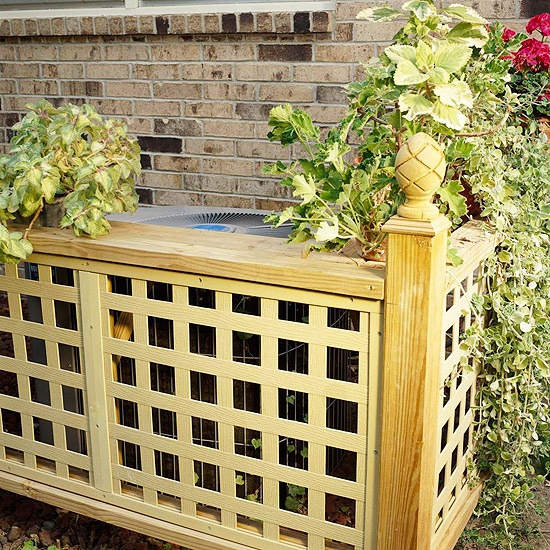 Source: Craftionary
Tree bench
Do you have a tree in your backyard? If yes, that calls for a tree bench! You will need approximate one day to set it up, and here's the video with more details on how to do this.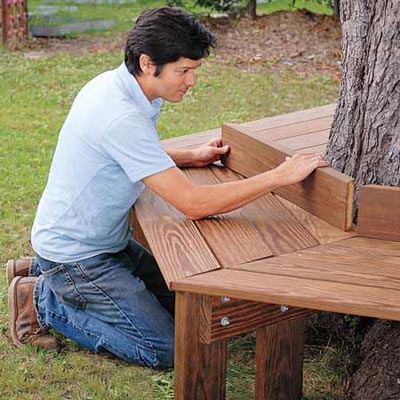 Source: This Old House
Turn your old dresser (chest of drawers) into a planter box or a container garden
Use old pieces of furniture to plant in. This is especially useful if your garden is small and you have a limited space where to put your plants.
Source: Hub Pages
Shoe organizer as a vertical garden
Are you a fan of vertical gardens? Turns out your can have your own if you happen to have an old shoe organizer you don't need anymore! Here's how to do it.
Source: Instructables
Conceal the air conditioner
That ugly air conditioner can really ruin the nice impression at you entrance. But with a few simple yet effective trick up your sleeve, you can conceal it with shrubs and fences and no one will notice it anymore.
Source: BHG
Pallet garden walkway
If you need a path from one side of your backyard to another, instead of cementing the area be more creative and make a pallet garden walkway. Here's a detailed instruction.
Source: Funky Junk Interiors
Wood pallet as a garden tool organizer
If you don't know where you put your garden tools, or if you leave them all over the place, it's time to make your own garden tool organizer with wood pallet. Here's how to make this.
Source: Recyclart
Pool garden
If you need some extras space for new plants and you have an old kid pool – why use it as a plant box?
Source: About
Tree stump garden
People often spend a lot of money to get the stump out of their garden, when in fact they can use it to make a beautiful tree garden.
Source: Bombay Outdoors
Use an old tire to make a pond
Tires are leak-proof and they will hold water tightly, while you can plant all sorts of flowers around it and make it look simply surreal!
Source: All Created